Dress: Old Navy
Cardi: ???
Belt: Target
Flats: DSW
Headband: Ann Taylor Loft
Finally!! The weather is cooperating! (It's not cooperating with my hair, but that's another story). Surprisingly, I get a lot more wear out of this dress than I ever thought possible. I bought the dress on sale a while ago from Old Navy and it was totally worth it. When it's cold out, I add tights and boots. And when it's warmer out, I ditch the cardi. However, I never wear it without the belt. It has no shape otherwise.
This style shown above is my go-to look: dress, cardi, and belt.
I neeeed to get a close up on my nails. It's China Glaze "Midnight Mission" It's one of the most amazing colors that I have in my collection. Or check out Michelle at
All Lacquered Up
to see her swatches. They are better than anything I will take on my own.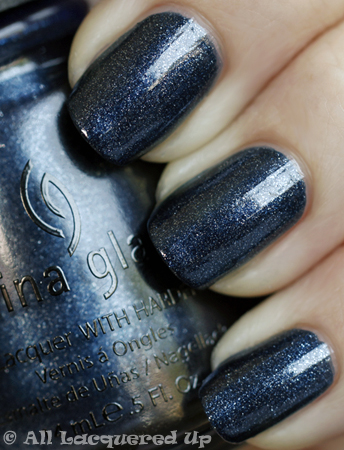 The humidity is awful right now. During this weather, I have a lion's mane instead of a head of hair. Luckily for me, tomorrow, I'm chopping it off. (Pictures will soon follow).